Elevate your home with our brand new wax burner collection for winter 2023
---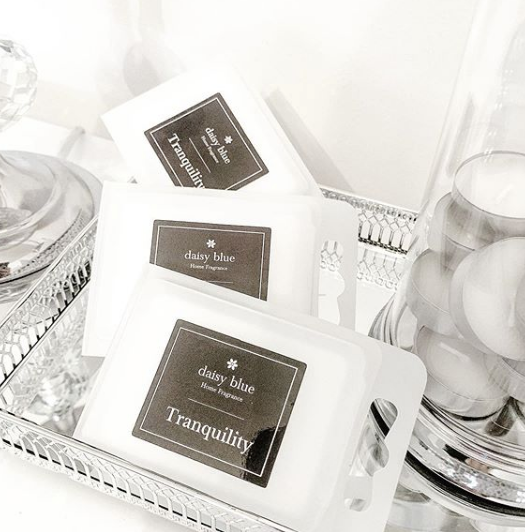 FRAGRANCE LIST
FRESH & CLEAN
Ocean Breeze - A marine scent inhibited with soft citrus waters, eucalyptus and lulling cedar musks
Thai Lemongrass - Top notes of tangy lemongrass, Sicilian lemons and juicy limes lead into a heart of spicy ginger root and grated nutmeg, with a hint of refreshing eucalyptus
Blackberry & Bay - Blackberry leaves and blackcurrant buds, followed by a floral heart of rose, geranium, Muguet and bay. 
Primavera - A delicious fresh combination of zesty grapefruit and tangy limes!
Vervienne - The most stunning blend of verbena, orange and lemon
 White Silk - Better known as a fresh linen smell, this is a powdery floral accord with violet, orange blossom along with refreshing green hints 
Dolce Vita - Velvet amber, incense and white musk provide the base for a spicy orange aroma in this seductive scent
Santorini - An overall fresh aroma with a cool water accord. Clean spearmint and zesty orange rind combine perfectly with green pear, crisp cucumber and hints of mimosa flower and ginger root
SWEET & FRUITY
Plum & Rhubarb - Just exactly what it says, only better!
Oscuro Sky - An amazing fruity combination of Juniper berry, Cranberry and Elderberry, with an undertone of orange and pine nut
Sweet Fig - Fruit and sweet fig, very soothing and comforting. Similar in tone to Plum & Rhubarb
Velvet Berries - A stunning fruity Cranberry accord with notes of fresh green leaf, apple and rich juicy forest fruits, all blended on a musk base
Raspberry Blush - A sweet and fruity concoction of raspberry, strawberry, buttermilk and vanilla
Pomelo Blossom - Notes of sparkling champagne blended with delicious sweet grapefruit, Brazilian orange and pink pomelo enlivened with hints of tart rhubarb and fresh, juicy watermelon
Secret Bliss - A mouthwatering feast of Rhubarb and elderflower combine with tea rose and pineapple, rounded out with musk and velvety wood nuances
Twilight - A spirited combination of blackberries and raspberries head this alluring fragrance with pretty, white florals at its core, harmonised with notes of creamy vanilla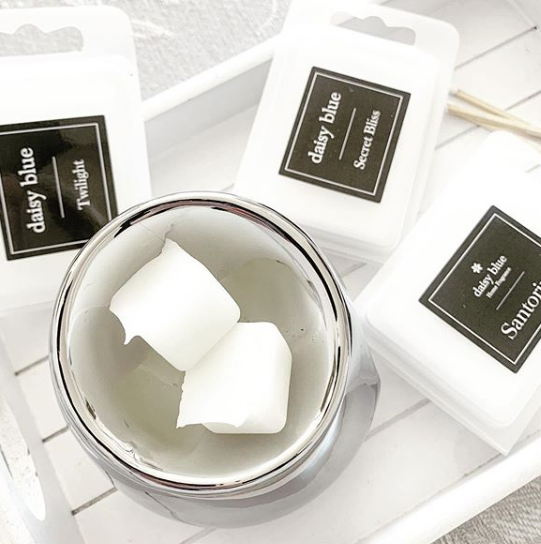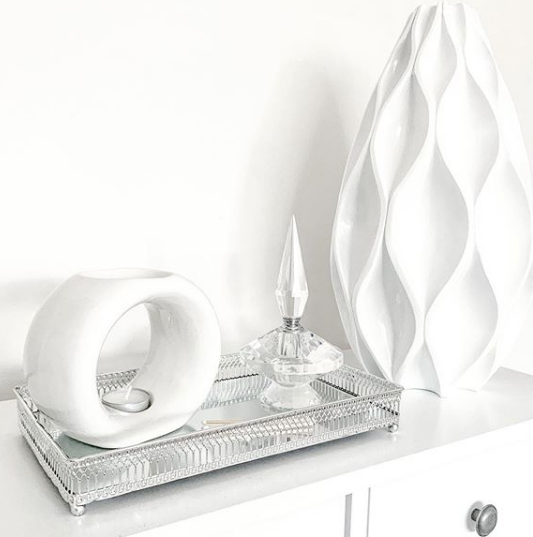 MASCULINE
Dark Pomegranate - A beautiful blend of juicy plum, pomegranate and fresh roses perfectly compliment a musky base of amber, vanilla and leather
Dark Honey -  A blend of honey and dark, powerful tobacco resulting in a deeply masculine fragrance
Tranquility - A spa-like scent, with a deep lavender influence. Top notes include bergamot, clary sage and mint leaf. A floral heart of lavender and patchouli compliment a musky base of moss, vetivert and cedarwood.
 Black Cashmere - This is an intense masculine scent, with a mix of rich Bergamot, smoky Geranium, Pepper & Vetiver,
Orchid Dusk - A complex combination of intense fragrances including lotus wood, ylang, bergamot and truffle. The base notes of vanilla, sandalwood, vetiver & dark chocolate complete this fragrance.
Angelino -  A fruity, fresh blend of apple, blackcurrant and bergamot combined with rose and spiced patchouli, all sitting on base notes of musk and vanilla. A deep masculine scent, but still very fresh and crisp overall
Devil's Dust - Ginger Lily provides the base for this oriental  & woody fragrance. It includes aromas of ginger and pink pepper while encompassing orchid, lily and rose. Base notes are leather, sandalwood & patchouli
BESPOKE FRAGRANCES
Vanilla Rose - Blush rose and creamy vanilla come together in a lovely combination, often likened to baby powder 
Violet - The smell of parma violet sweeties
Cinnamon Spice - A gorgeous blend of cinnamon and orange and sweet spices
Wild Coconut - Creamy coconut blended with sweet fresh pineapple and juicy orange, supported with almond and peach tones
Catalina - Beautifully mixed Bergamot and jasmine, supported with base notes of Patchouli & Vetiver, this scent is incredibly fresh and uplifting
 French Oud - Infused with patchouli, cinnamon bark & clove leaf, this sensual and rich blend of rare oud wood and exotic spices is a dark and sensual fragrance, with an undertone of rose
Amber Moss - Rich and exotic, this is a luxurious blend of infused herbs, spices and floral essential oils. Clean and sweet in its base of vanilla, musk and sandalwood, this scent combines perfectly with jasmine, lavender, orange, lemon and grapefruit essential oil.
Noir No 9 - Creamy coffee, amber and vanilla with chocolate undertones make this fragrance both delicious and indulgent
Midnight Kiss - A delicious treat indeed. A gorgeous blend of hazelnut, chocolate, praline and caramel. One to satisfy your sweet tooth cravings!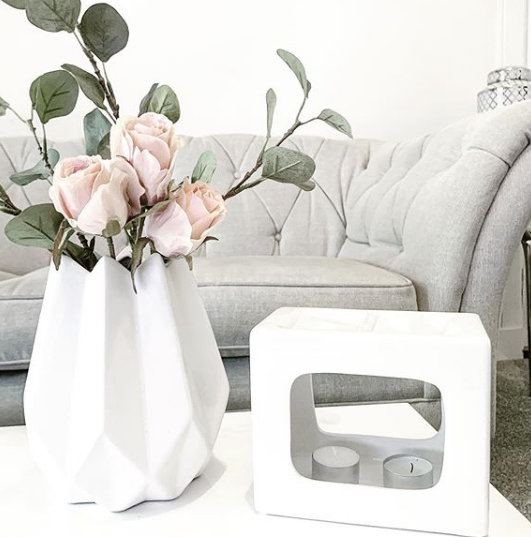 Customer Reviews
IN LOVE WITH NOIR NO 9!!

I have tried so many wax melts, but for me Noir 9 is the best wax melt ever created, please never ever stop making this!! its my absolute favourite. If you love coffee and chocolate smells, this is definitely the one for you! Thank you Lorraine x

Emma, Customer
SHEER HEAVEN

Omg the dark honey wax melt is the best ever wax melt i have ever tried . I got this one first because Victoria recommended it and she was not wrong its amazing .

Beverley Hodges, Customer
SIMPLE YET STUNNING

I am so pleased with my Apothecary Jar! It looks so simple yet amazingly stunning either just as it is or with flowers in it. I love purchasing items from Daisy Blue thank you.

Kirsty Gardner, Customer
Just received my delivery of a plum and rhubarb candle. Wow my house smells amazing. I honesty cant recommend this enough. Fast delivery. So very happy. Will definitely be buying from Lorraine again. Very happy customer😀😀

Donna Ewen, Customer
I lit the Lavender & Amber for the first time the other night...it's so warming and comforting! Absolutely glorious! And thank you for the speedy postage...wonderful service

Mrs Barbara Waling Munro, Customer
I have ordered various candles from Daisy Blue and always been delighted but my latest delivery of the 3 wick plum & rhubarb is the best so far. The large candle comes in a white high gloss jar with black label and silver lid which is very on trend but oh my the smell! It's gorgeous,I could smell it throughout the entire house and had comments from family about how nice it was. This is now my new favourite candle scent. As always fast and free delivery,parcel tracking and well packaged. Highly recommend

Mary Gaffney, Customer
I have 3 reed diffusers now from daisy blue and they are my ultimate favourite product. Anyone that comes into my home always asks what the wonderful smell is! They last such a long time and really do fill the room which such a lovely scent! All of the products come from daisy blue wonderfully packaged and prompt delivery as usual 😍 X

Rachael Hunter, Customer
Home Interiors From Daisy Blue
Much more than a candle company, Daisy Blue have a gorgeous range of home interior products. Shop now and enjoy some of these stunning pieces in your own home x
BUY NOW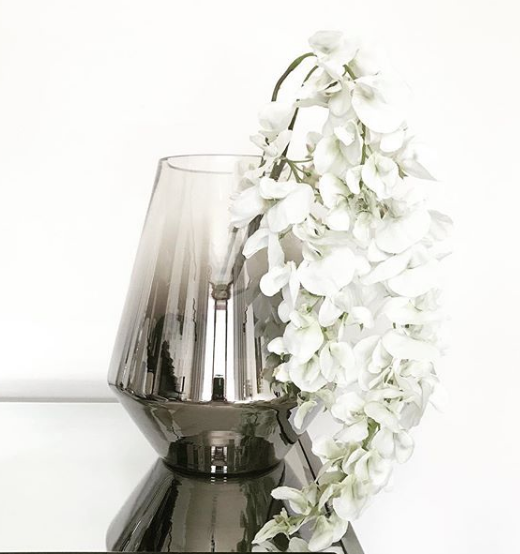 Customers have always loved our great range of scents that we have available. Packaging is a hit, with customers saying they're drawn to it because it's stylish and classy but still unique. They also like that they can get a good quality candle without having to spend a small fortune!
View our fantastic range of winter themed candles to help keep the cold at bay, from warm log fire scented candles to lavender and amber. We have scents to suit all tastes and what better way to treat your mum this mother's day. We have gift box options available for each handmade scented candle with free postage and packaging.